Picture Books KS2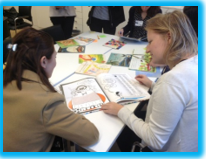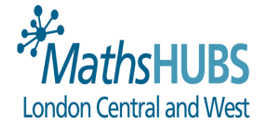 Effective use of Picture Books in KS2
Picture books can be an effective and unique resource to stimulate interest and expose mathematical concepts and ideas.
Last year we ran this hugely successful project for EYFS and KS1 practitioners, who all said that it benefited their pupils' conceptual understanding and interest in mathematics. They also highlighted the enjoyment of working across a variety of schools and sharing good practice.
This project will involve 3 sessions with a small cohort of KS2 practitioners who will trial high quality texts with their classes designing sequences of lessons around the book/s with a focus on sharing concepts and ideas in a different way. These practitioners will be from schools who have already embedded mastery. This unique approach will help them to develop and further their own professional development.  The fourth session will be a sharing session where we will invite the wider hub community to share the resources/books/teaching methods that come out of our findings from involvement within this project.
Monday 15th January 2018 – 9:00am – 3:30pm
Tuesday 6th March 2018 – 4-6pm
Thursday 26th April 2018 – 4-6pm
Thursday 24th May 2018 – 4-6pm
Venue
Fox Primary School
Kensington Place
W8 7PP
Contact michelle.foster@lcwmathshub.co.uk