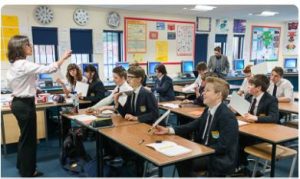 We are now full for 2020-21 but if this is something you are interested in,  please contact michelle.foster@lcwmathshub.co.uk so can get in touch to speak about future opportunities. 
Watch this video of a headteacher explaining the impact on her school after being involved in the Programme: www.ncetm.org.uk/resources/52239
At the heart of Maths Hubs' work is a range of projects and activities that collectively make up the Teaching for Mastery Programme, a four-year programme backed by £41m funding announced by the Department for Education in July 2016.
This is a voluntary programme in which primary teachers and schools receive training, support and resources to help them experience, experiment with, and implement teaching for mastery approaches in maths lessons, and to develop leadership and professional learning approaches that support teachers and pupils in this pursuit.
The principal programme elements include:
For more detail on teaching for mastery, including case studies, lesson videos and teacher interviews, see the NCETM mastery pages.